Design thinking is a new concept which has been practised even from the start of civilization. Basically, design thinking helps to define problems and solve them. We teach students the practical approach and process of design thinking which helps them to apply it even in their day-to-day life. Students get to learn about the real world and solve problems.
All kinds of businesses, research projects, big companies like Google and Apple adopt the design thinking approach to a greater extent. Design thinking is important for any innovation to take place and students' foundations are made strong in design thinking at Vishwankar public school.
A design thinking teaching process includes brainstorming with kids, physical prototyping cards and many more things which make design thinking learning enjoyable and interesting. Students learn a lot about managing life from design thinking.
Design thinking builds the students to face any problems in personal, academic and professional life analytically. This approach helps the students to tackle any circumstance.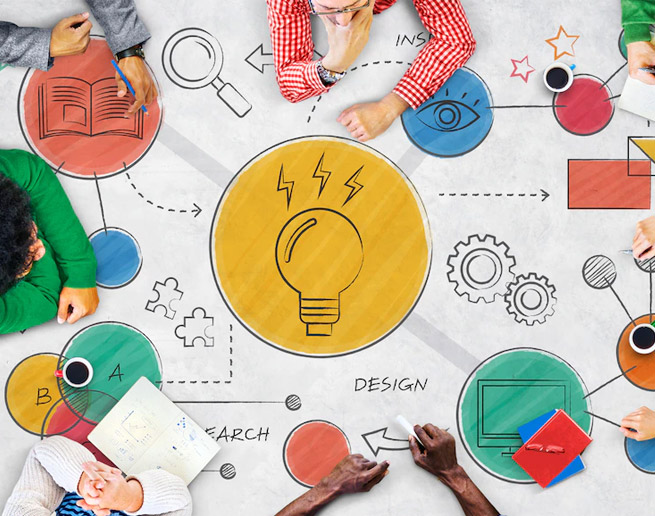 Benefits of learning Design Thinking:
The basic process involved in design thinking are:
The above-mentioned 5 processes are taught with accuracy to students to make them understand and apply them properly