Jolly Phonics is a globally recognised English literacy method used to teach children to read and write using phonics. There are five types of reading process namely phonemic awareness, phonics, fluency, vocabulary and comprehension. In the foundation level curriculum, we concentrate on phonics through a specialised method called jolly phonics
Phonics is the method to teach the sound of the alphabets to children rather than their names. Sounds are very useful in reading and writing more than just the alphabet names. In the Jolly Phonics method phonics is taught playfully using games, stories, actions, characters, etc.
Jolly phonics helps students to learn alphabets and languages easily. We take care of each child and make sure that they enjoy the process of jolly phonics.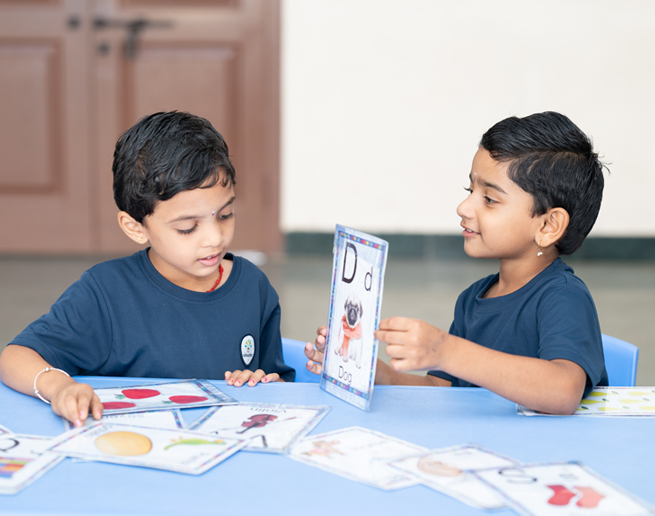 Benefits of Jolly Phonics
Jolly Phonics is taught using these five steps: